Now that the votes are counted and ESPN's 2017 MLBRank list is official, it's time to dig a little deeper into the players who made the cut. To create the Top 100, we created a ballot of more than 160 players that were voted on by our ESPN expert panel. Which players are the best values? Biggest surprises? And what other trends emerged from looking at the list as a whole? Among other things, the voting results speak to the current youth movement in baseball, along with the high number of affordable young stars on the Houston Astros' roster. Let's take a closer look.

Profile of a Top-100 player
We can start by examining the typical player selected for our list of the game's best. Typically, they have been in the league a few years and appeared in some All-Star games. And they make 122.8 percent more than the average salary of $4.47 million. Here's a quick rundown:

Highest-ranked by position
Let's break down the Top 100 into best players by position and by league to form the ultimate lineups. In the American League, a pair of young players (Yankees catcher Gary Sanchez and Red Sox left fielder Andrew Benintendi) joined the league's more established stars on the MLBRank team. And in the NL, Cody Bellinger has emerged as a big bat in the Dodgers' lineup this season and earned the top left fielder ranking at 47th overall. Arranged by the highest-ranked player at each position, here's our MLBRank All-Star lineups:
MLBRank American League lineup
---
MLBRank National League lineup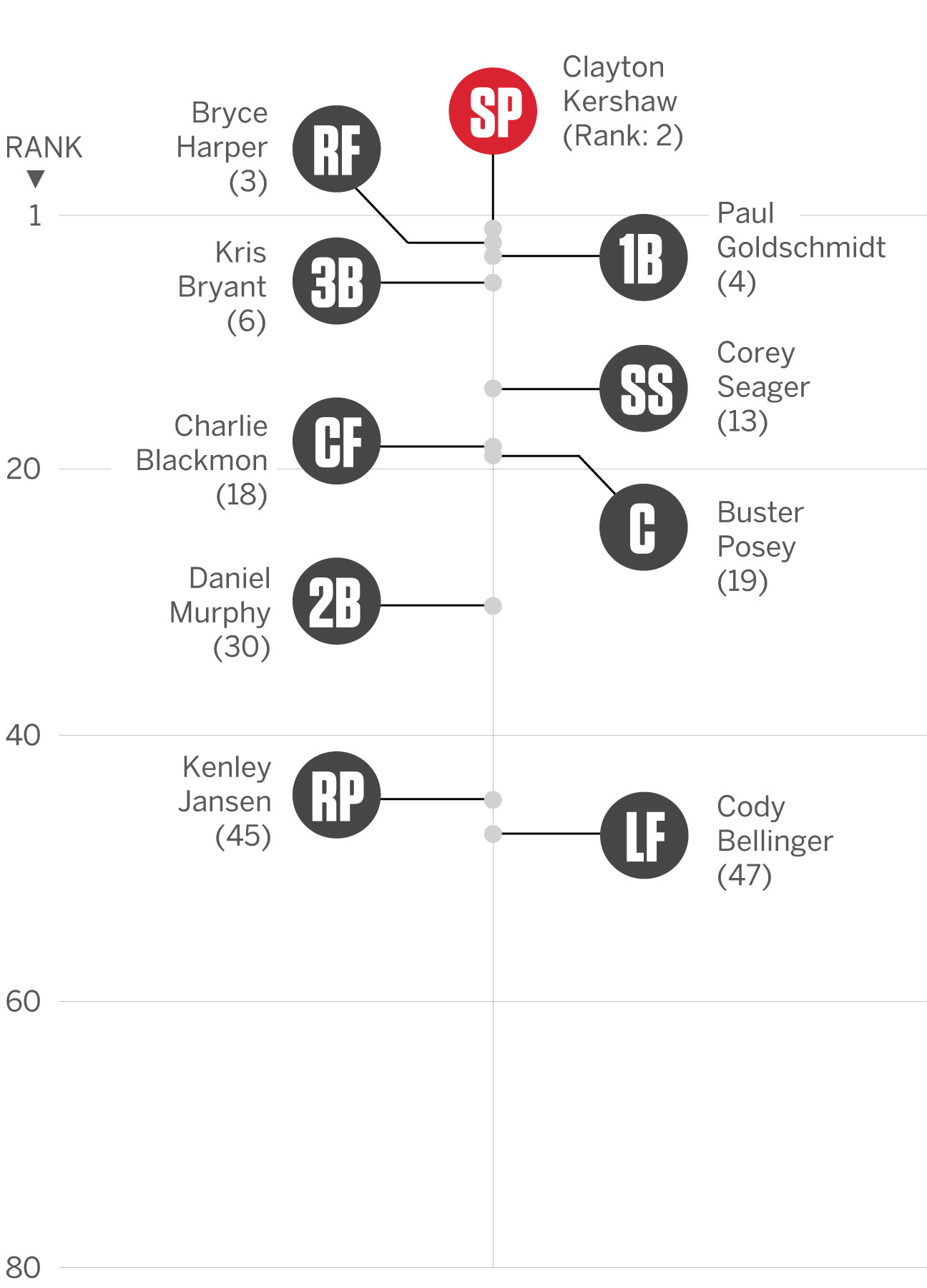 Best values
Which players in the Top 100 stand out from the rest as bargains? When you compare overall ranks against a player's rank in 2017 salary within the Top 100, the players with the biggest difference in ranking are providing maximum bang for the buck. As you would expect, young stars on rookie contracts sit atop the under-25 list. And nobody tops Carlos Correa, ranked ninth overall in the Top 100 but with the 99th-highest salary. For those over 25, Jose Altuve leads the pack and continues a pattern — the Astros have two players in the top 10 under 25 and three in the over-25 list, further proof that Houston's rebuilding plan is bearing fruit.
---

Breaking down the Top 100
In examining trends within the Top 100, this year's group has plenty of third basemen, players born circa 1993, those playing in a certain marquee division and those on the very high or low end of the salary spectrum.
---
By position: The ultimate positions of strength in 2017 are all in the infield — of the 64 ranked position players (excluding designated hitters), 31 of them, or 48.4 percent, are third basemen (11), first basemen (10) or shortstops (10). Overall, more than a quarter of the players in the Top 100 are starting pitchers (27).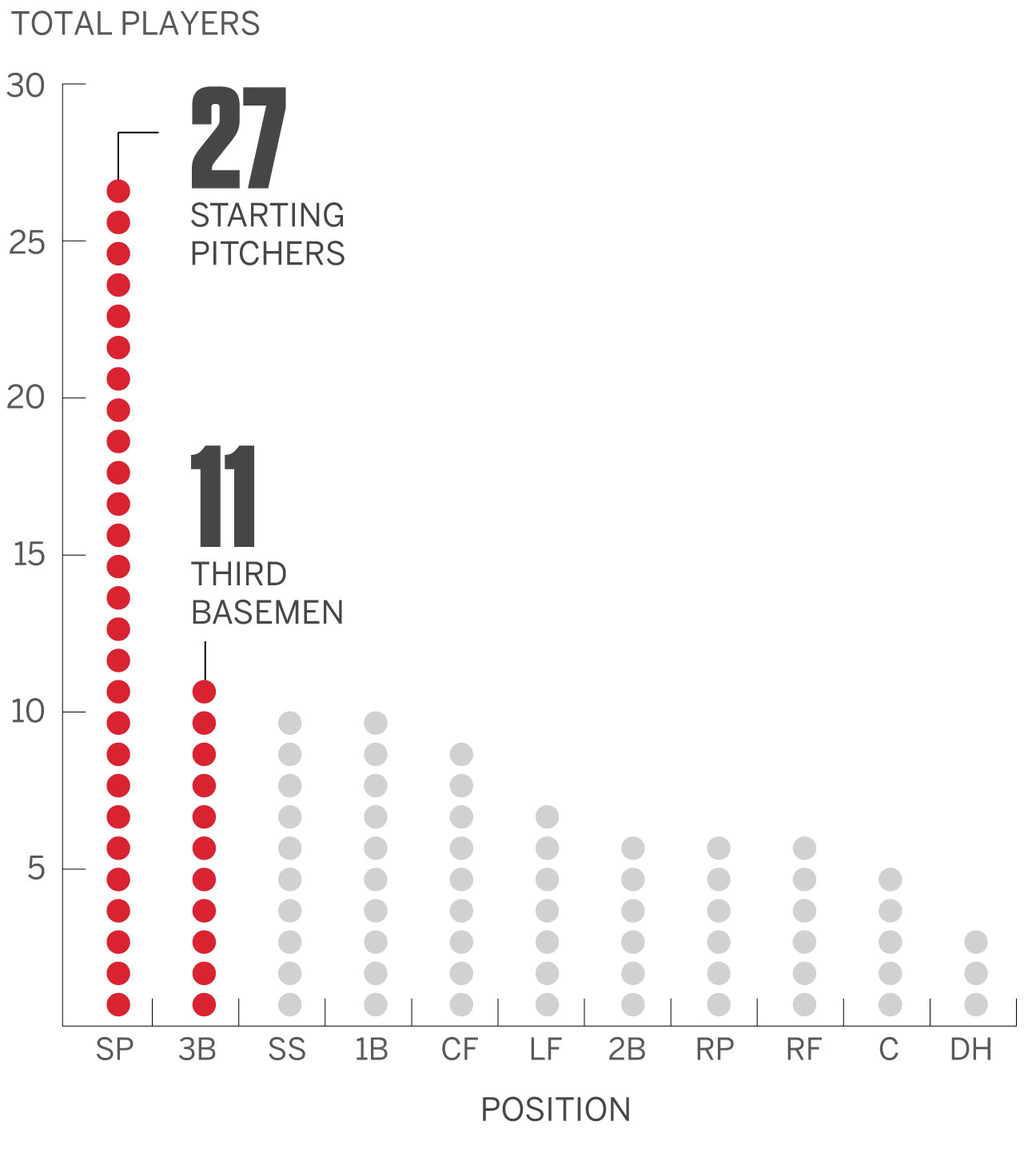 ---
By age: A total of 51 players are between the ages of 27 and 31, which is considered a player's peak (the most common age was 29). More surprising: 10 players in their age-24 season, led by Bryce Harper, Mookie Betts and Manny Machado.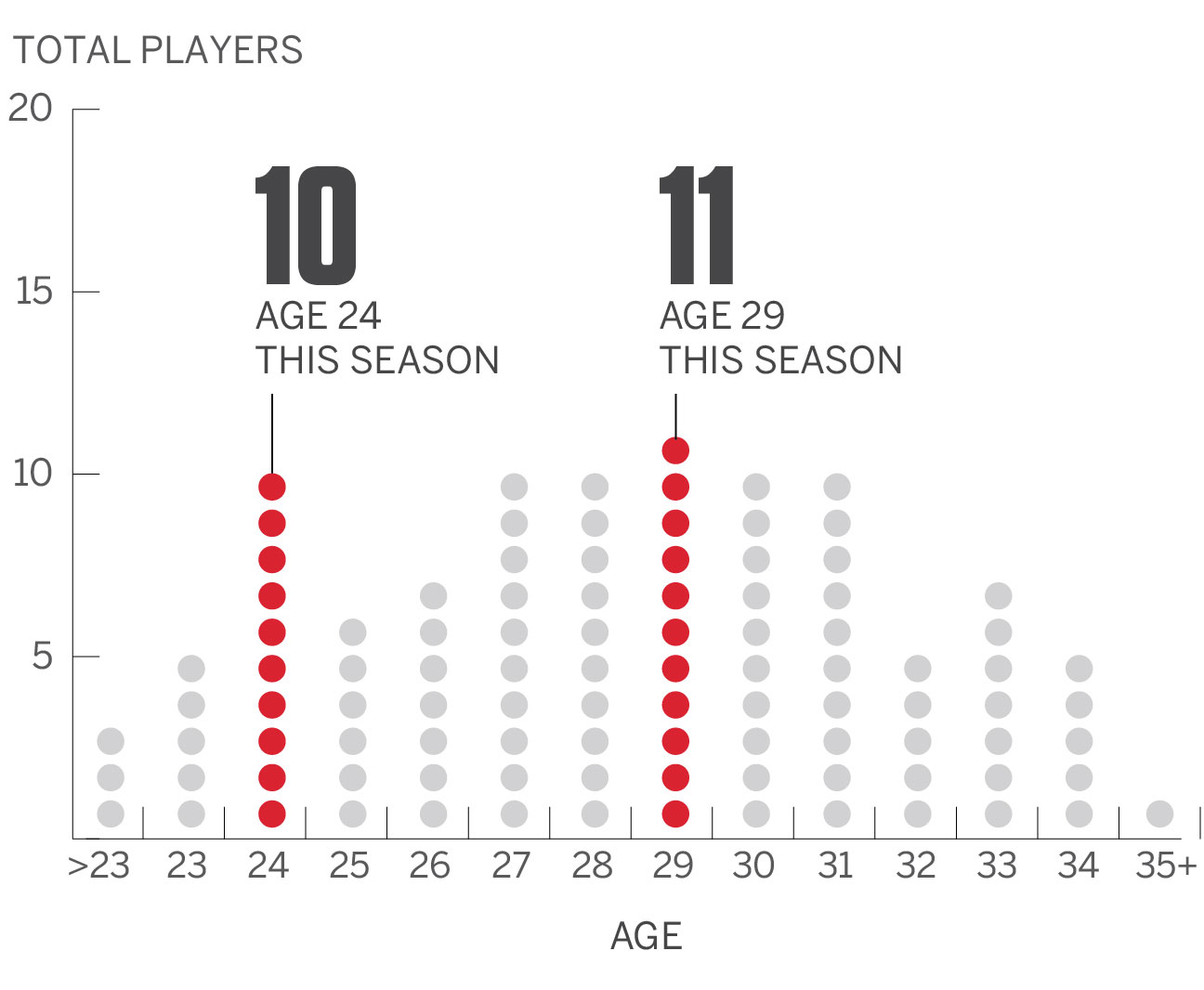 ---
By division: Which division has the most star power? It's the American League East, led by the Red Sox (seven) and Yankees (six). The lowest number comes from the AL West — the Astros and Mariners (five each) are well-represented, but stars are hard to find in Texas (two), Los Angeles (one) and Oakland (zero).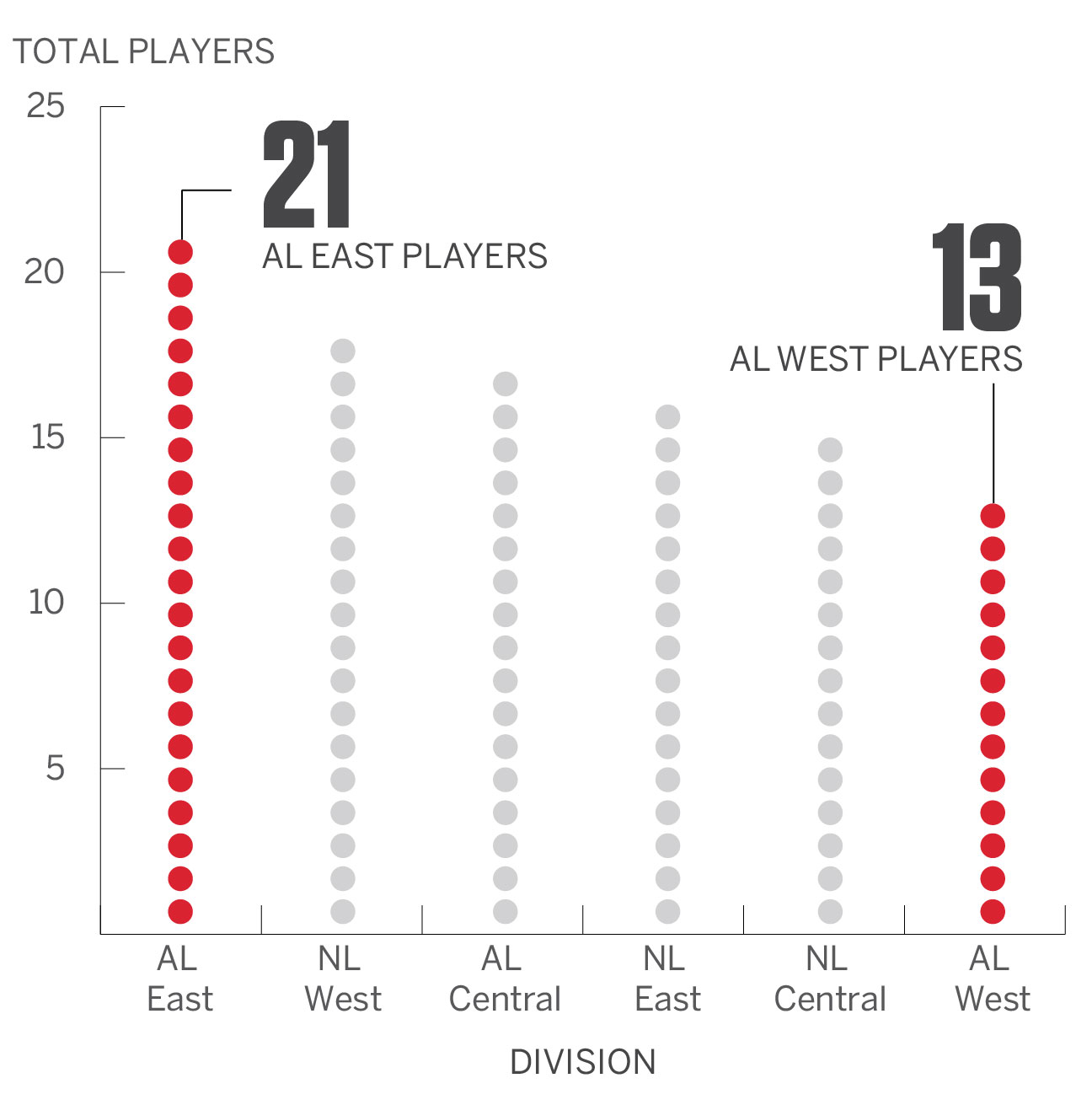 ---
By 2017 salary: Clayton Kershaw makes north of $35 million this season, while Kris Bryant is taking home $1.05 million. The range of salaries reflect those two top-10 players — many on our list are either making huge money, while others are still waiting to escape their rookie deal.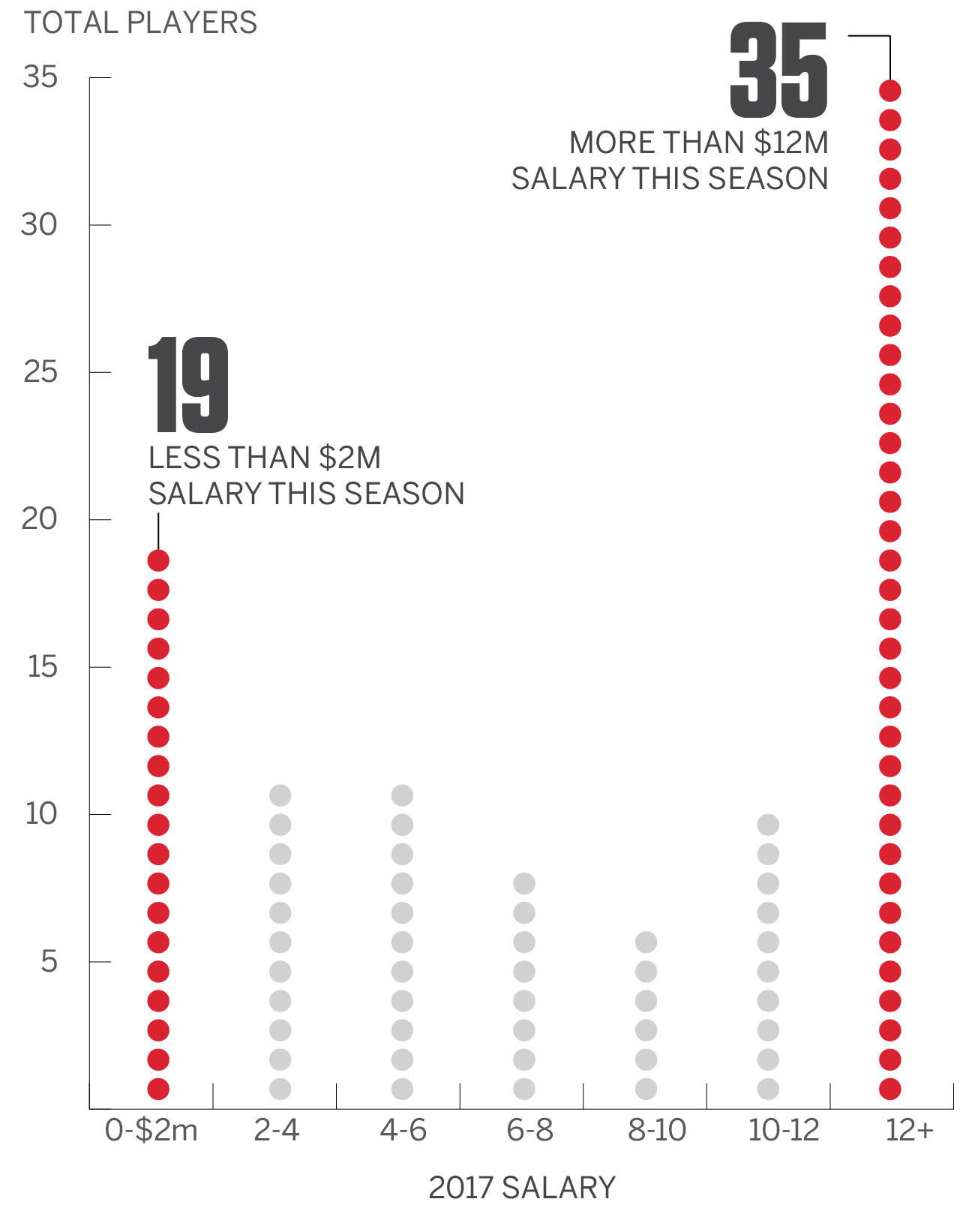 Biggest surprises
This spring, ESPN's fantasy baseball crew published a ranking of the top 300 players in baseball heading into the season. Five players ranked in the top 50 in that piece missed our top 100 for various reasons: Starling Marte, Carlos Gonzalez, Jonathan Villar, Trevor Story and Gregory Polanco. But conversely, there were four players who were unranked in the top 300 that made the leap to the exclusive MLBRank club, and they are the biggest surprises on our list (listed here with their positional ranking in the preseason top 300):
---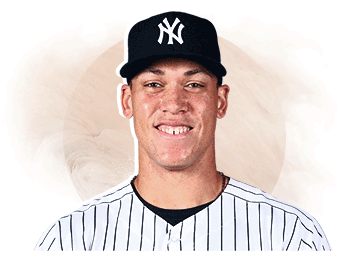 AARON JUDGE
RF, Yankees
Top 300 rank, OF: 90
MLBRank: 14
No player has risen higher from obscurity than Judge, the behemoth who turned few heads with his performance in 27 games last year (minus-0.4 WAR). He doesn't just pile up numbers, he obliterates baseballs. On June 11 against Baltimore, he followed up a 495-foot homer by crushing a ball around the left-field foul pole with a 121.1 mph exit velocity — a record in the Statcast era.
---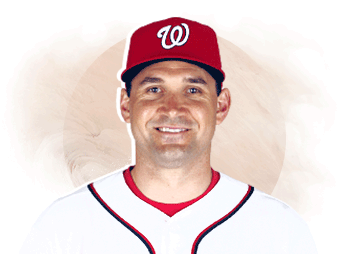 RYAN ZIMMERMAN
1B, Nationals
Top 300 rank, 1B: 34
MLBRank: 32
Unlike the others in this group, Zimmerman had already enjoyed MLB stardom (one-time All-Star and starter on three playoff teams). He was unranked following a horrible 2016 campaign (.218 BA, .642 OPS), but already has more homers than in any of his previous three seasons. And with a .340 average, he's on pace to easily top his previous career high in a full season (.307 in 2010).
---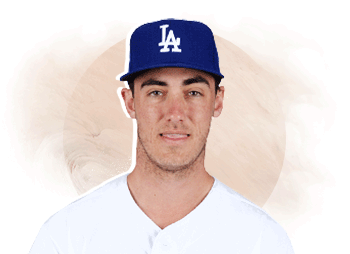 CODY BELLINGER
LF, Dodgers
Top 300 rank, OF: NA
MLBRank: 47
While Judge took a few years of seasoning in the minors, Bellinger had logged just 114 games at Double-A and 21 at the Triple-A level heading into this season and didn't crack the list of the top 100 outfielders in our fantasy ranking. But he has continued to improve since breaking into the Dodgers' lineup, slugging 13 home runs in June with a 1.184 OPS.
---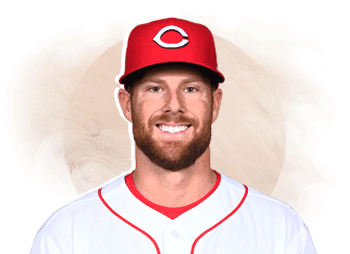 ZACK COZART
SS, Reds
Top 300 rank, SS: 29
MLBRank: 96
Cozart entered the season as a known commodity, with six average seasons under his belt in Cincinnati. That makes his .966 OPS and .320 average all the more shocking. And consider this: Cozart has already piled up more WAR in 58 games (2.9) than he had in any previous season. Patience has helped — he entered the season with a 5.3 percent career walk rate, and this season it has jumped to 12.6 percent.
The five lowest Top 300 ranks to make our list: Corey Dickerson (293), David Price (273), Michael Conforto (259), Yadier Molina (218) and Eric Thames (209).

Statistics through June 29.